Bobtail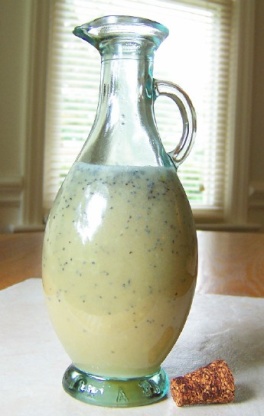 This fabulous recipe comes from a girl I do catering with. It is her signature salad dressing and is requested all the time. Enjoy this with a summer salad of lettuce, cucumber, red onion, cherry tomatoes and some nice garlic croutons! Delicious

Top Review by Merlot
This is a wonderful salad dressing that I served on baby spinach, real bacon bits and shredded cheddar cheese. This sweet dressing went perfectly with it. A real winner, thanks so much Theresa P.
In a mixing bowl, combine first 6 ingredients and beat with electric mixer for about 4 minutes to dissolve sugar.
Add the oil and poppy seeds and continue beating for about 10 minutes more.
Pour dressing into a pitcher or large jar.
Will keep for several days in refrigerator.
Just stir well to serve.