Debbwl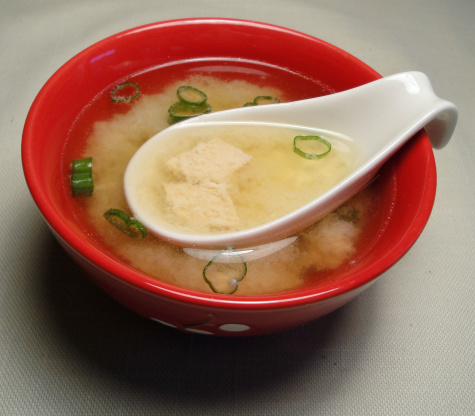 Made this for the celebration of The Year Of The Dog...Chinese New Year 2005! It was part of a wonderful meal...and I have to admit that I changed it up a bit to "dress it up".

Top Review by Debbwl
This is a nice chicken broth with very light under tones from the sherry and green onion. Made without the water chestnuts as I just forgot to add them. I enjoyed the hint of sherry and think I will add just a little more next time. DH enjoyed but did add more soy sauce. Thanks for the post.
Bring stock with chicken to a boil.
Reduce to a simmer. Add chestnuts and minced scallions. Continue to simmer for ten minutes.
Add sherry and soy sauce.
Turn off heat under the soup but leave on burner. Bring beaten egg whites over to the soup pot. Add a few drops of chili oil, if desired, to the eggs.
Using fork, allow eggs to dribble into the soup. Repeat this until egg is gone.
Serve with diced scallions scattered on top.
Enjoy!