Bergy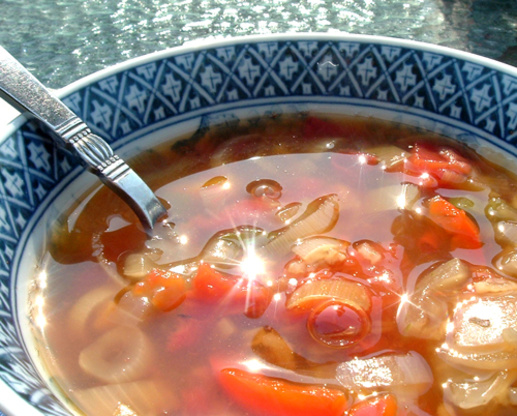 There are several Rainbow Soups on Recipezaar but none like this that I could find. This was a kind of clean the fridge soup but it can readilly be duplicated - We enjoyed and I hope that you will too. It may be vegetarian by using vegetable stock instead of the chicken stock. It is a very easy, quick soup to make. Add more spice if you wish.
Mix all the ingredients together in a pot.
Bring to a boil & simmer for 20 minutes.
Serve.