loof751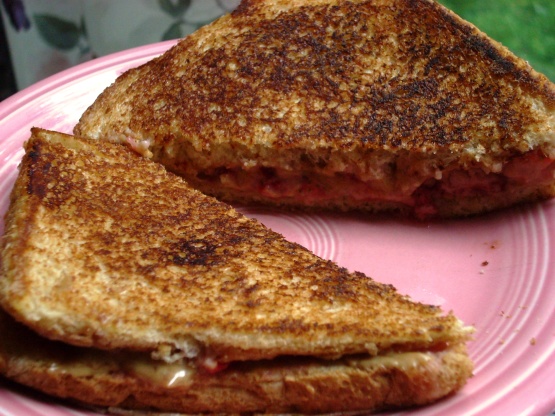 It kinda like a grilled PB&J. It's a great way to do PB&J in the morning!! Mmm it's so delicious!
1

tablespoon peanut butter

1

tablespoon jam or 1 tablespoon jelly or 1 tablespoon preserves

2

slices white bread

1

slice butter
Get a skillet and warm if up. Place a slice of butter on the skillet to keep from sticking. And it gives it a little flavor:).
Then go about how you would normally make a peanut butter and jelly sandwich. Put some jelly on one piece and the peanut butter on the other. Then put them together.
Then place the sandwich on the skillet and grill until one side is brown.
Flip the sandwich over and repeat.
Enjoy!