MsSally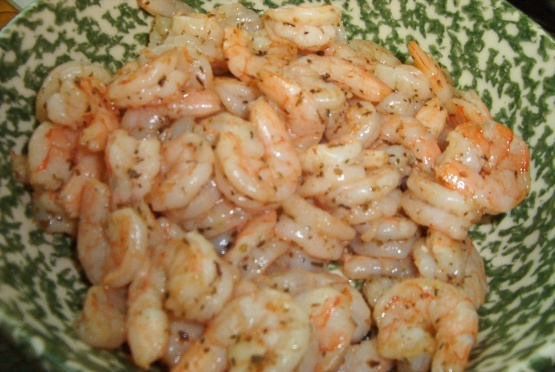 This is another hand me down found in the family treasure box. I have not tried this yet.

This was outstanding. The best shrimp I think I've ever made. I made as stated except I omitted the peper flakes, little mouths in the house. DH and DD loved it. My 3 yo DD ate 6 shrimp herself. Served it with "recipe #216364". Made a great dinner. Thanks for the recipe.
Combine shrimp with all of the above ingredients in a large bowl.
Stir to coat shrimp.
Refrigerate covered for two hours, stir occasionally.
Soak bamboo skewers in ice water for 2 hours to prevent their burning.
Preheat grill.
Drain shrimp, reserving marinade.
Thread shrimp on skewers.
Grill just until shrimp turn pink, basting with marinade.
Serve immediately.