Marija P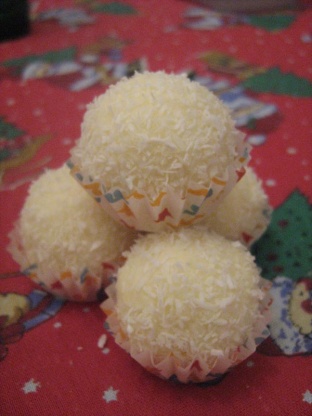 Inspired by Ferrero's Raffaello.

This was really sweet! I really liked it, although it got a bit sticky at times. I had a hard time making out the measurements so I had my mother help since she still uses these measurements even after living in Canada for nearly thirty years. Thanks for the great recipe.
Blend with mixer margarine, milk and sugar.
Stir in coconut by hands but leave about 50 grams for decorating.
Refrigerate for 20 minutes.
Make balls of dough and roll them over left coconut.
If you like, you can place pealed hazelnut in center of each ball.