3 Reviews
We thought this was very good. Thanks for posting such a good salad recipe.
This is a terrific salad if you like blue cheese. The dressing is perfect here. I julienned the carrots into matchsticks instead of ribbons, but made no other changes. I topped everything with lots of cracked pepper. Thank you Katie for sharing your recipe!

love radishes too and bleu cheese--this was part of a spread--salad with apples and blue cheese, radish sandwiches, and this--a sampler of English recipes for the Tour. I really liked this salad and I liked that it is made with light mayo and sour cream. Really good, Katie!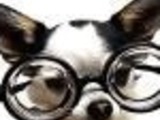 Radish Salad W/Blue Cheese