ChefLee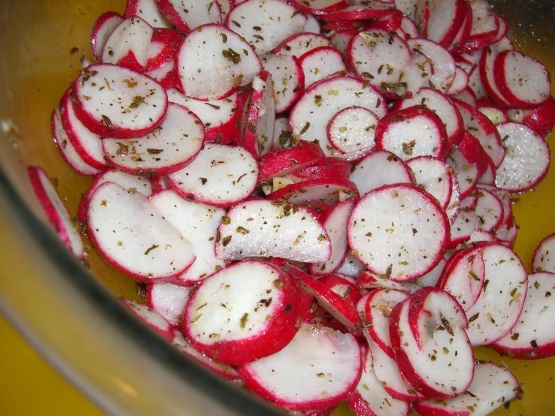 A salad with a Scandinavian twist! Adapted from an aritcle by Rick Nelson, Minneapolis-St. Paul Star Tribune.

This is a "great for a change salad". I left out the caraway but did use the fresh oregano. Loved it! Thanks for shasring.
In a small bowl, combine vinegar, oil, caraway, oregano, garlic, sugar, salt and pepper.
In a large bowl, toss radishes with vinegar-oil mixture.
Cover and refrigerate at least 1 hour before serving.