Radish-Olive Salad With Mustard Vinaigrette
Parsley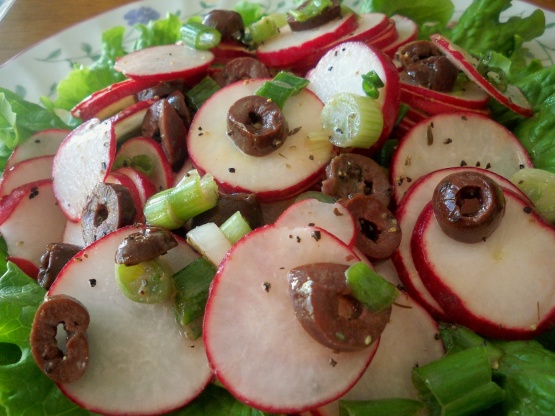 Adapted from the December, 1981 issue of Cuisine magazine. Cook time is chilling time.
Combine radishes, olives and scallions in a small bowl.
Whisk oil, vinegar, mustard, salt and pepper together.
Pour over radish mixture and toss to coat.
Cover and refrigerate.
To serve, place one or two Boston Lettuce leaves on each plate and divide salad evenly among plates.