Rack of Lamb (With Lemon Rosemary Baste)
Bergy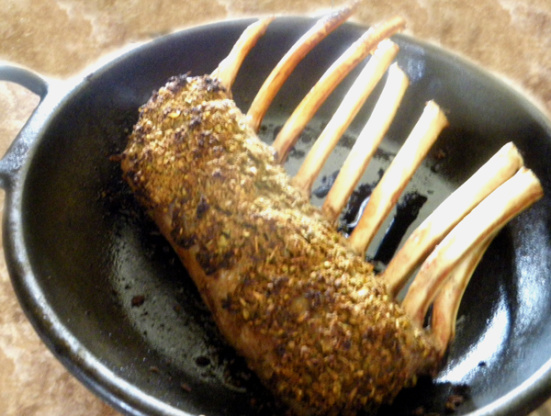 This is a VERY EASY recipe for a very fancy meal.

Top Review by Bergy
The end result was a lovely tender just the right pink rack of lamb. I followed the recipe exactly but found that there was too much herb mixture and it was very dry - It seemed to need some more moisture. (perhaps a tabl of olive oil) However it did adhere to the lamb and as said it was very tasty Thanks Alan for posting
Preheat oven to 470 degrees.
Combine lemon juice, rosemary, oregano, salt& pepper in a small bowl.
Place oil into a heavy skillet& sear lamb over high heat for 3 minutes per side.
Coat lamb with the sauce.
Place rack of lamb, fat side up, in a roasting pan, uncovered,& roast in the middle of the oven for 15 minutes for medium-rare.
You can test for doneness with a meat thermometer that should read 130° to 140°.
Remove from oven& transfer to a warm plate& allow to rest for 10 minutes before serving.