Rachael Ray's Yakitori Noodle Bowls- Remixed
Prep 20 mins
Cook 15 mins

This isn't exactly her recipe, but I have to give her credit. I saw her make this on her show the other day, and it just looked so tasty However I didn't have all the ingredients on hand, so I improvised. If you want to try her recipe go to http://www.rachaelrayshow.com/food/recipes/yakitori-noodle-bowls/ and follow the recipe. Here's my version. I've reduced the amount of scallions and added carrots for extra veggies. I also skipped on the sherry and went with stock because I didn't have any sherry. Also didn't have tamari, but soy sauce is the closest equivilent.
Directions
Cook pasta according to directions.
While pasta is cooking, brown chicken pieces with grated ginger, salt and pepper. Once browned add scallions and carrots. Cook veggies for a moment then add stock, soy sauce, terryaki sauce, cornstarch and sugar.
Bring sauce to a boil and simmer until pasta is cooked.
Drain pasta. Stir together pasta and chickn mixture. Serve topped with toasted sesame seeds or plain.
Reviews
Most Helpful
Made this for our lunch and it was delicious! I added a little garlic, a few fresh pea pods (which I had left) and some waterchestnuts. DH totally enjoyed it. Thank you for an easy and delicious dish! Made for Zaar Cookbook Tag.
Yummy!!! I think this is a fantastic recipe. The flavors are wonderful together (I didn't use salt since I think the soy sauce and terriaki are salty enough) and the recipe could be very adaptable to adding whatever veggies you would like. I particularly liked the shredded carrot addition! I agree with other reviewers about the amount of pasta. I used half the amount and thought it was perfect. Thank you! Made for cookbook tag.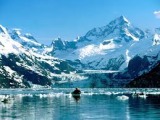 Nice! I halved the noodles, doubled the sauce and added garlic, like other reviewers as well.