Rachael Ray's Smashed Potatoes
Diana 2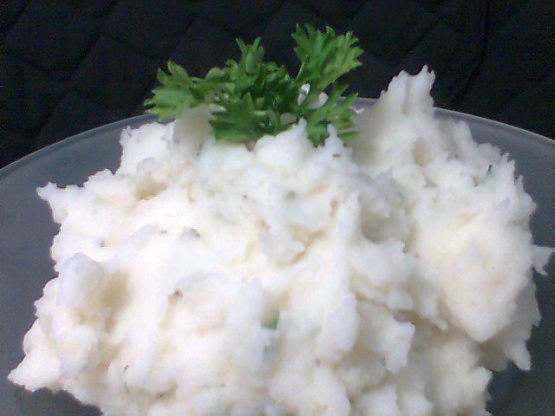 I found this recipe on foodnetwork.com. After making these for my BF i was convinced that these are the way to go! We both loved them, and couldn't get enough! Next time I am going to try the chive cream cheese in this...
Boil potatoes until tender, 15 minutes. While the water boils and when the potatoes are cooking, chop or snip the chives or scallions.
When the potatoes are tender, drain them and return them to the hot pot to let them dry out a bit.
Mash potatoes with half-and-half or milk using a potato masher.
Add in the cream cheese and smash until the cheese melts into the potatoes.
Add chives or scallions.
Season with salt and pepper, to your taste.