Rachael Ray's Linguine With Red Clam Sauce
jo c.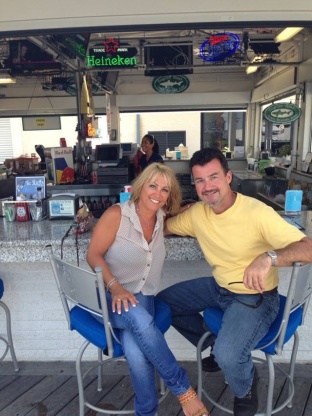 rach's cupboard red clam sauce. Lots of clams and lots of flavour.

I have a good recipe for Red Clam Sauce that I use but I thought I would try this one as it sounded richer with the crushed tomatoes and wine. It was fabulous...I cut down on the red pepper flakes and we do not like hot food, and forgot the lemon zest but it did not need it...I did add all the clam sauce in and let it cook down and at the last minute added the clams so they would not get overcooked...great recipe.
Bring a large pot of salted water to a boil, then add the pasta and cook until al dente.
While the pasta cooks, prepare the sauce: Heat a large skillet over medium-low heat, add the EVOO (3 turns of the pan) and the anchovies and cook until the anchovies melt into the oil.
Add the crushed red pepper flakes, oregano, thyme and garlic and cook for 1 minute, then add the onion, raise the heat to medium and cook, stirring frequently, for 3 to 4 minutes, until the onion begins to soften. Add the wine and cook 1 minute, then stir in the clams with their juice plus the drained clams. Cook, stirring, for 1 minute to concentrate the flavors. Stir in the tomatoes and cook until heated through. Season with salt and pepper to taste (be sure to taste the sauce before seasoning it; there's so much salt in the anchovies and clams that you may not need to add any).
Drain the linguine, return it to the pot and add the sauce. Add half the parsley and toss. Adjust the salt and pepper and plate the pasta. Garnish it with the remaining parsley and a little lemon zest.