Rachael Ray's Ice Cream Latte
Barb G.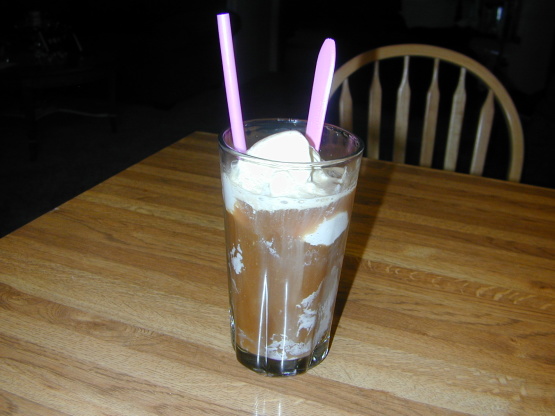 I love the simplicity of this recipe. Warm coffee poured over vanilla ice cream. Looks great served in a clear glass mug. Yum!

Top Review by Kim D.
Marie, thanks for posting this! I used to add ice cream to my coffee back when I was in college (for late night studying). I like the sweet creaminess that the ice cream provides, plus I don't like my coffee too hot and the ice cream seems to cool it down a bit. Thanks for posting!
Pour coffee over ice cream in a mug.