catercow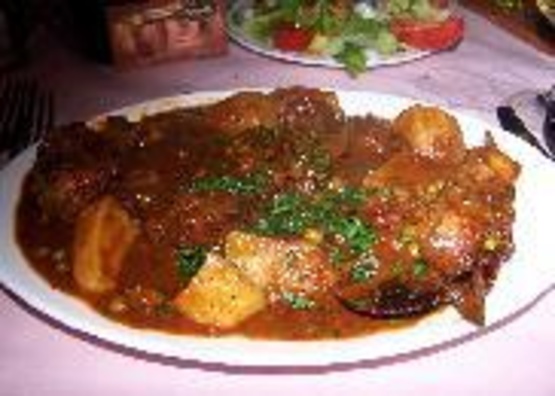 When we used to live in the boondocks of Michigan, my dad was a hunter and oh, did he hunt. Let's just say all that all that meat had to be eaten, and eaten by a very picky little girl. This was nearly the only dish made with his hunted goods that I would eat, so it's pretty good.

DELICIOUS!!! The perfect fall or winter supper. And don"t forget the biscuits to go with it to "sop up the gravy" left on the plate.
Cut rabbit into pieces. Layer onion, potatoes, and carrots in bottom of a crock pot.
Add spices to the pot.
Add rabbit, salt, pepper, consommé, and about 3/4 cup beef broth.
Cover and cook on low for 8 hours. Thicken gravy as desired.