nmarston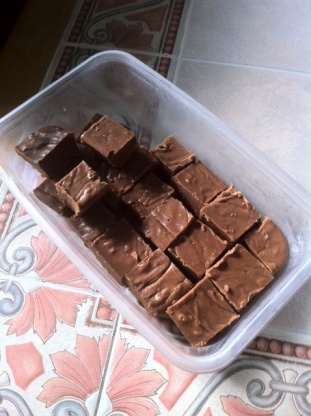 Delicious fudge includes a 1-pound chocolate bunny in the ingredients. Simple to make, rich, sweet and creamy. This is my children's favourite. Maybe because of the funny name?
Combine sugar, milk and butter in a pot. Boil for 5 minutes, remove from heat.
Add marshmallows, bunny and vanilla. Stir until melted.
Pour into a greased 9 x 13-inch pan.