Rösti With Parma Ham and Emmenthal
IngridH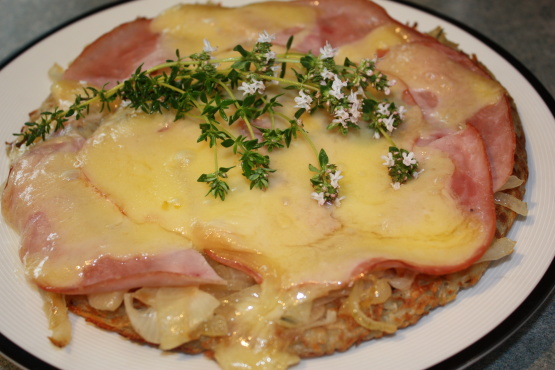 For a delicious, dish try Mike Robinson's potato pancake, flavoured with Parma ham and Emmenthal cheese .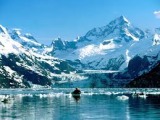 We cooked this up for our lunch yesterday. Oh my gosh, it was fabulous! We all loved the crispiness of the potatoes, the taste of the parma ham and onions and the delicious cheese melted on top. This is a winner!! I'm going to tuck this into my Best of 2015 file. Thank you!
1. Thoroughly squeeze out the moisture from the grated potatoes.
2. Season the grated potato generously with salt and freshly ground pepper. Mix in the melted butter, garlic and egg.
3. Heat a medium frying pan until hot. Add the potato mixture, shaping it into a pancake shape.
4. Fry until set, around 10 minutes, flip over and fry for a further 10 minutes until golden brown on both sides.
5. Meanwhile, heat the remaining butter in a small, heavy-based frying pan. Add the thyme and onions and fry gently for 10 minutes until the onion is softened.
6. Preheat the oven to 375°F
7. Slice the fried potato rosti onto a baking sheet. Spread the fried onion over the rosti and layer with the Parma ham, then top with the Emmenthal.
8. Bake the rosti for 10 minutes until the cheese has melted. Serve warm from the oven.