Jubes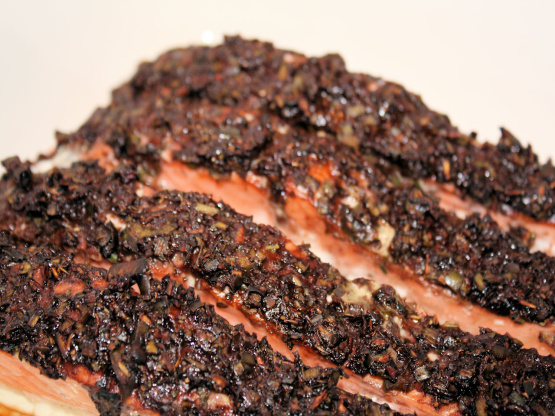 I used this on a thick filet of salmon and it worked out well. You could use other fresh fish, but it really depends on the fish.

Sorry we weren't impressed with this recipe. Cocoa rubs we do enjoy especially with a chili powder added for a kick. Plus the addition of honey or sugar and oil would add sweetness and help caramelize. I never dry my basil so I used frozen basil form my last harvest. Garlic, black pepper and salt would have been nice too. Maybe if it had bread crumbs to cut the strong flavors. DH had to remove the crust so he can eat the salmon. This recipe makes a lot for a couple fillets it should state exact amount for the fillets because the leftover doesn`t store and a lot was wasted. Thanks
Mix all ingredients and place it in a seal tight ziploc bag, and refrigerate at least 30 minutes before using.
Use half of the mixture on one or more filets of fresh fish, as a thin crust. Bake in a preheated 350 F degree oven for 20 minutes.
Serve warm over a bed of rice, couscous, or any other grains of your choice.