Boomette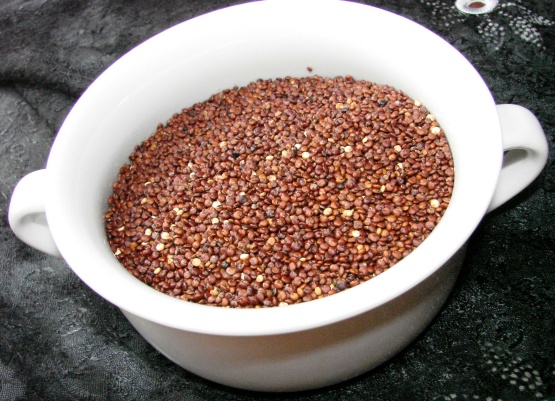 This is a must do in order to use this unique grain.

I love Quinoa, but never thought to toast it. One suggestion though. When you are rinsing the quinoa, save the rinse water. Pour it into a spray bottle and you have an organic liquid that repells insects. Use it on your vegetable plants. I wouldn't recommend using it on culinary herbs though as it could affect the taste. The coating of the quinoa, saponin, a resin-like substance is extremely bitter and forms a soapy solution in water.
Pour 1 cup quinoa into a fine strainer and rinse thoroughly under cool water-this will get rid of it's natural, bitter coating. I find this method helpful too-pour quinoa into a medium bowl, add cold water and swish around with your hand. Place a unbleached coffee filter into your strainer, then drain off the quinoa. It's a lot less annoying this way as the tiny grain won't get stuck in your strainer.
Put rinsed quinoa into a large frying pan over medium heat.
Cook, shaking the pan for around 15 minutes or until the quinoa reaches a golden brown.
Remove from heat and pan and cool.
Store in a clean jar with a tight fitting lid.
Keeps for up to 1 month.