Bayhill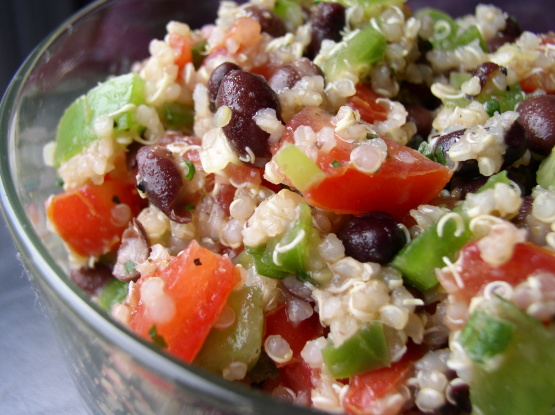 This is really easy to make. There were no leftovers! What a great combination of flavors and textures. Serve with tortilla chips on the side.

Loved it. Used a can of drained diced tomatoes, but otherwise following the directions exactly.
Cook the quinoa in the water. Allow to cool slightly.
In a large bowl, combine the oil, lime juice, cumin, coriander, cilantro and scallions.
Stir in the beans, tomatoes, bell peppers and chilies.
Add the cooled quinoa.
Season with salt and pepper to taste.
Serve cold.