Quicky Garlic, Cheese and Herb Bread
Veriance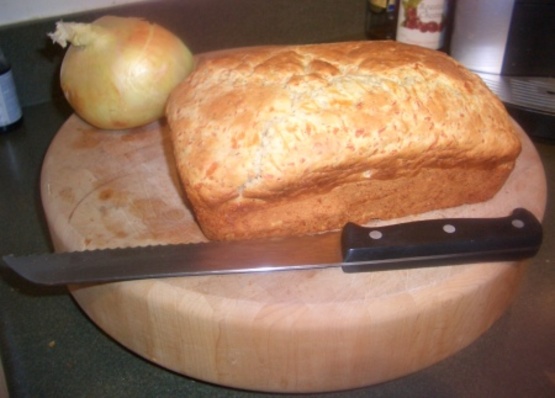 I found the basic recipe in a magazine and 'tweaked' it with a few other things to suit my tastes.

This is a great quick bread recipe. Very easy to throw together and leave cooking while prepping other dishes. Keep in mind it has the density of a biscuit. Thanks for the recipe!
In a large bowl, blend together flour, cheese, sugar, both powders, and Italian seasoning.
In a medium bowl, add milk, oil, and egg, mixing well. Stir into dry ingredients, until just moistened. Pour into a greased 9x5-inch loaf pan.
Bake at 350°F for 50 to 55 minutes or until toothpick inserted near center comes out clean.
When you remove from oven, spread margarine over top with paper towel. Cool for 10 minutes in pan. Remove to wire rack and cool for 10 more minutes, then enjoy.