Quickie Sundae (Microwave)
lazyme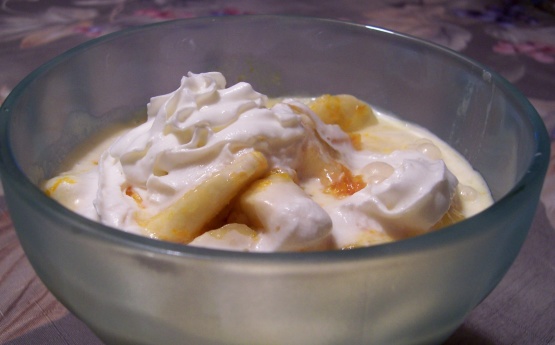 Need a quick topping for vanilla ice cream, using the microwave this goes together in a snap and is a delicious alternative to chocolate topping. Recipe source: Bon Appetit (August 1984)
In a glass microwave safe dish combine bananas, marmelade and juice and grated zest of one orange, stir to combine.
Cover dish with wax paper.
Cook on medium for 1 1/2 minutes in the microwave.
In four bowls, place one scoop of ice cream in each bowl.
Pour warm topping over ice cream and garnish with whipped cream and cherries (if desired).