Quickie Pepperoni Pizza for One
Redsie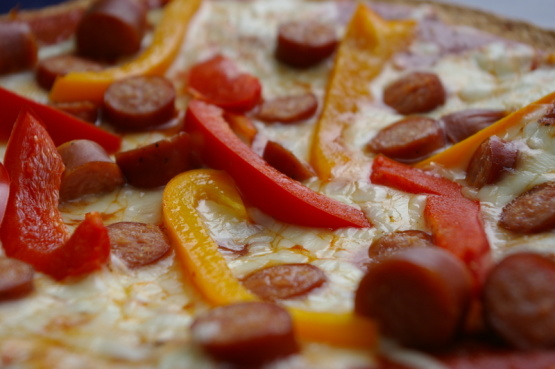 Another of my pizza-for-one recipes that come in so handy. I use turkey pepperoni, part-skim mozzarella and no-salt-added tomato sauce, but you don't have to if you don't want. When I make the sauce, I usually quadruple it and keep the leftover sauce in the refrigerator to be used in subsequent days.
Combine first four ingredients and spread on the tortilla.
Top tortilla with mozzarella and scatter pepperoni over the cheese; sprinkle with oregano and red pepper flakes to taste.
Bake 10 min at 325°F.