Quickest South Beach Breakfast
Sara 76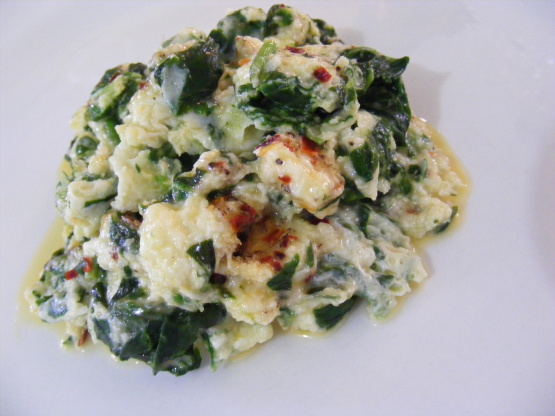 I needed a quick, fresh, easy breakfast before I go to work. I did not like the South Beach cookbooks idea of making a bunch of egg muffins and freezing them. This can be changed a million ways - using different veggies, adding salsa...

I make something very similar to this. I like to quarter a tomatoe or two, put a little olive oil on it, sprinkle it with salt, pepper (and what ever else I'm in the mood to try) and roast them. I love the taste of the roasted tomatoes with the spinach and eggs.
1

cup chopped Baby Spinach
1⁄4 cup egg white (I use the pre-packaged ones)
1⁄4 cup shredded reduced-fat cheese (can use fat free but I need some flavor)
Spray microwave safe dish with butter spray.
Put spinach in dish.
Put cheese on top.
Pour in egg whites.
Microwave for 2 minutes - whites will start to puff up.
Take out dish and stir.
Microwave another minute - cook until looks dry on top.