Quick Zucchini Carrot Muffins
Mandy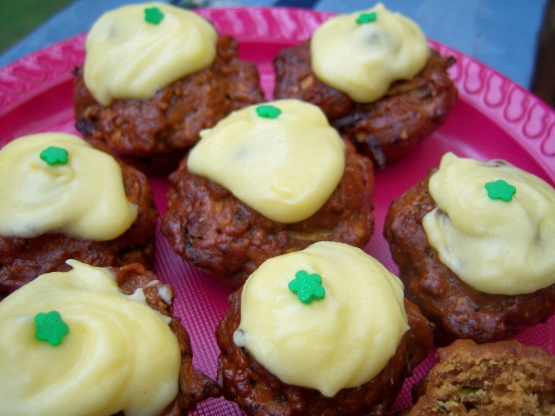 This muffin recipe uses a carrot cake mix. Very quick to do and great for breakfast.
In a large mixing owl, combine the cake mix, egg, applesauce and oil.
Mix well, stir in zucchini, raisins and pecans.
Fill greased or paper-lined muffin cups 3/4 full.
Bake at 350 degres for 25-30 minutes.