Jubes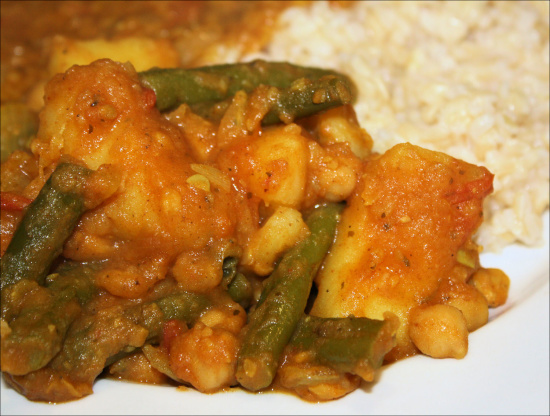 This dish is quick when you already have the rice cooked. You can also save time and add nutrition by not pealing the potatoes. The key ingredient is the curry paste that can be purchased in jars and comes in a variety of blends and degrees of heat - from mild to extra hot.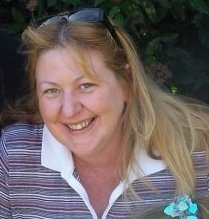 Top Review by Jubes
A tasty and quick dish to prepare. Using a purchased bottled curry paste makes this dish a very easy Indian curry meal (though the taste and heat will depend on the curry paste used). I added chickpeas to this dish and served with brown rice and Red Lentil Dahl ( recipe#454461 ). Photo also to be posted. Recipe reviewed for Pick A Chef event April 2013
Boil or steam potatoes for 15 minutes.
In a separate pot, sauté onion, oil and curry paste until onion is browned.
Stir in vegetables, potatoes, water and tomatoes and cook gently until tender.
Sprinkle with lemon juice and serve over generous portions of brown rice.
Variations: Add cooked chickpeas or lentils for an extra hit of protein. This dish also goes very well with rotis or chapattis.
Source: Vegetarian Tastes of Toronto, p. 77. Photo PJ.