Quick & Tender Country Ribs
CandyTX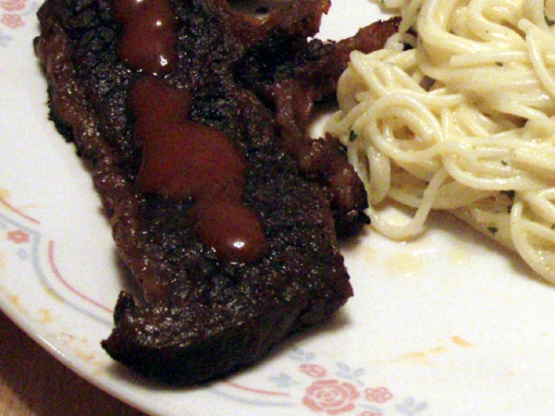 Have you ever made country ribs in under an hour? Now you can! A pressure cooker cuts cooking time by more than half!

This is the last PAC recipe we made. Everything else was so good, but this just didn't turn out for us. We ended up chucking it and going to Wendy's. I'm giving it 3 stars because while the sauce flavor was good (but VERY thin), I think it may have been the meat. Perhaps we got ribs that were too thin? I'm not sure, this was our first foray into ribs! I'm sorry I can't give this a higher rating, however we have made SuperSpike's salsa 3 times in the past 3 weeks! *laugh*
Heat pressure cooker over medium heat, add oil.
Rub meat with rib seasoning, and brown them in the cooker one or two at a time so you don't end up steaming them.
Once the ribs are browned on all sides, add them all back to the cooker with the cooking liquid ingredients.
Close the pressure cooker, cook according to your pressure cooker instructions, or about 18-20 mins at high pressure.
Pre-Heat your grill pan or barbeque over low heat.
When the timer goes off, remove the cooker from heat and run under cool water in the sink.
Remove ribs from cooking liquid.
Stir 1/4 cup of the cooking liquid into your barbeque sauce of choice (optional: add one of the chipotles from the cooking liquid into the sauce to spice it up).
Grill ribs over low heat basting with BBQ sauce and turning every 5 minutes or so until a nice glaze has formed all over the ribs.
Enjoy!