2Bleu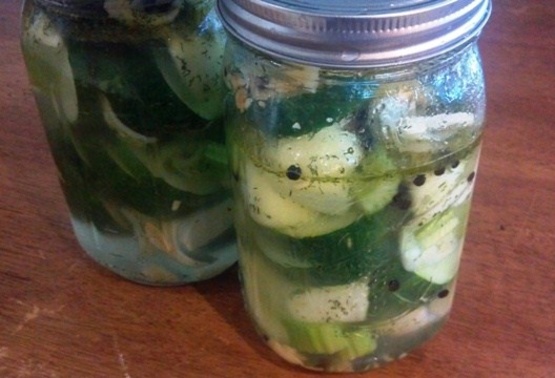 A yummy quick sweet pickle from Deborah Madison, author of Seasonal Fruit Desserts. Deborah recommends using 'Beit Alpha' cucumbers. I've never heard of them. Enjoy!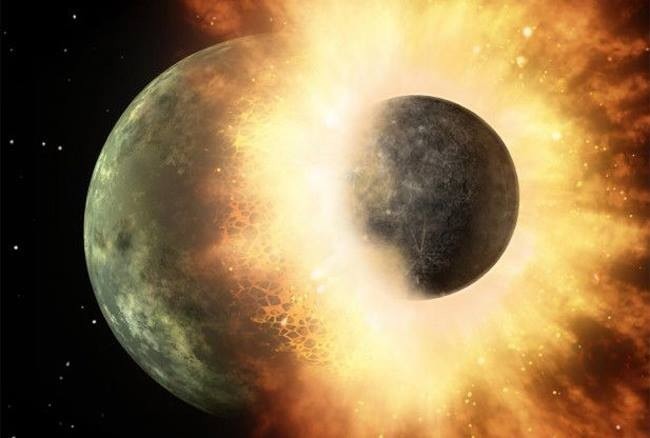 Top Review by 2Bleu
I used 4 small cucumbers from our garden, TX sweet onion (also from our garden), a few slices of garlic, dried dill weed, and some chopped celery. I doubled the liquid ingredients to get almost 2 quarts. I did slice the cucumbers somewhat thick as that is how we enjoy them. We turned the jars upside-down in the fridge, then after 8 hours turned them right side up overnight. They turned out wonderfully sweet! Next time I may add some julienne carrots and some cauliflourettes. Endless possibilities for a sweet mix. Thanks for sharing the recipe!
In a medium bowl, mix vinegar, sugar, and salt, stirring occasionally, until sugar dissolves. Set aside.
In a nonreactive bowl, combine cucumbers, onions, dill, and peppercorns.
Add olive oil to reserved vinegar mixture and stir well. Pour over vegetables and toss to combine.
Cover bowl and refrigerate for at least 8 hours before serving.
Store pickles, refrigerated, for up to 5 days.