Quick Spinach Stir Fry With Lemon Juice
nisea916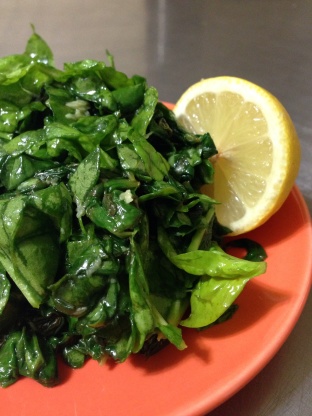 I remember how I used to order this at a tiny pizza joint in Frankfurt. A definite winner given that I hate veggies in general... well, except for this light and easy spinach stir fry I tried to mimic from the family run pizza place! Great as a side dish, accompanied by perhaps a healthy grilled fish! Do also take note that spinach tends to shrink when heated, so you may like to add more to the pan!
Heat oil in pan.
Add garlic and spinach to pan. Stir fry till spinach is cooked.
Squeeze a few drops of lemon juice over spinach in pan. Stir briskly and serve immediately!