Quick, Sinful Induldgence..
alligirl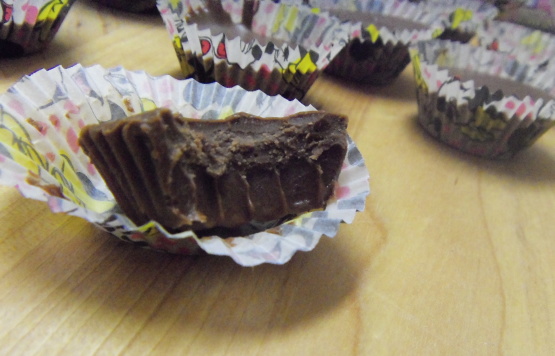 chocolate and peanut butter...need I say more?

Also excellent as a RICH ice cream topping while still hot! YUMMO!
Put peanut butter and chocolate chips into a small pot and melt over medium heat, stirring constantly until completely melted and mixed together.
Once melted, pour onto a cookie sheet covered with wax paper and place into the fridge or freezer until firm.
Remove from fridge or freezer, break into pieces and indulge!