Quick & Simple Curry Wurst (Currywurst) Sauce for Brats
lazyme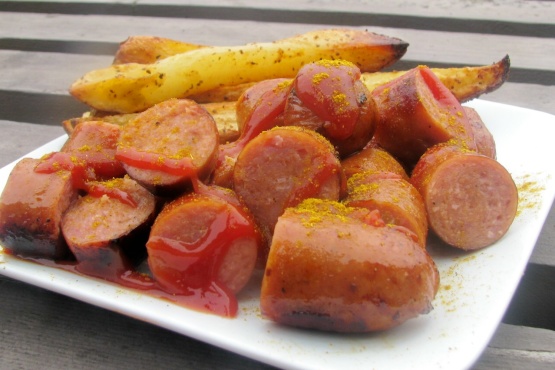 My husband fell in love with curry wurst while stationed in Germany. This is the version we make at home to satisfy his cravings for it. It is a VERY simple recipe, but he loves it. We serve the sauce over grilled brats and it always goes over well. You can adjust the ketchup and curry amounts to suit your taste.
Slice grilled brats onto a plate.
Pour ketchup over the top of the brats.
Sprinkle with the curry powder.
Enjoy!