Parsley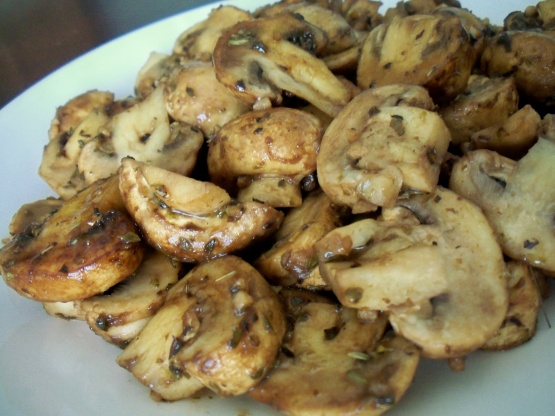 Adapted from a recipe by Lanni (allrecipes). Makes a wonderful side dish, especially for an Italian meal. I think it would be wonderful as a burger topping.
Melt butter with oil in a large skillet over medium heat.
Add balsamic vinegar, garlic, herbs, and mushrooms and saute for 20-30 minutes, or until tender.
Serve immediately.