Quick Polenta Rounds With Sage Butter and Parmesan

This delicious and quick recipe calls for "1 tube prepared polenta" - Many grocery stores carry pre-made polenta in tubes in the refrigerator section which can be sliced into rounds. If you don't have access to pre-made polenta or wish to make your own, I recommend following RecipeZaar "Grilled Polenta Rounds" (omitting only the last step). Alternately, you can make polenta to your liking, spreading it on a baking sheet while still hot in a 1/4" layer, and cool it in the fridge for an hour or until firm, then use a juice glass to cut small disks out of the polenta. I changed this recipe on 12/11/06 to reflect reviewers' feedback.
Directions
Spray or spread cooking oil on the bottom and sides of a broiler-safe baking dish.
Cut polenta in 1/4" thick disks. Place these disks on the bottom of the greased baking dish, overlapping them slightly so that there is no space in between disks.
Sprinkle cheese evenly across the polenta.
In a skillet, melt butter over medium heat. Add olive oil. When the butter/oil mixture is fully heated, immediately add sage, stirring constantly. Cook for no more than 30 seconds.
Add chopped garlic and sauté very briefly, until garlic starts to perfume the oil but has not yet browned. Add a pinch of salt and pepper. Remove from heat and drizzle over polenta.
Broil for 3-5 minutes.
Most Helpful
This was quick, easy, delicious and an economical dish to prepare. There wasn't quite enough sage butter sauce to drizzle over the polenta. I think next time I will increase the sage/butter sauce ingredients a little more. I used tubed organic polenta from Trader Joe's and fresh sage from our garden. Thanks for posting the recipe. Served with a tossed mixed greens' salad and French bread. cg ;)

I too had a bit of trouble with the garlic sage butter as written, but the flavors are wonderful and we enjoyed the polenta very much.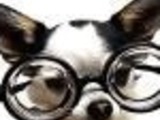 Had a prepared package of polenta with garlic and basil, and a need to get dinner on QUICK !! Adding the chopped garlic to the bubbling oil and butter caused a minor explosion, and I think the garlic "browned" too quickly, so I took it off the burner and stirred for a few minutes. It was difficult to "drizzle" --I should have used a spoon - but ultimately, the flavors were pleasant. I think the ORDER of the ingredients could better reflect the order of use. (i.e. "spray baking sheet with olive oil spray") First ! We had this with left-over ribs and sauerkraut, and had a full and satisfying meal.