ChefLee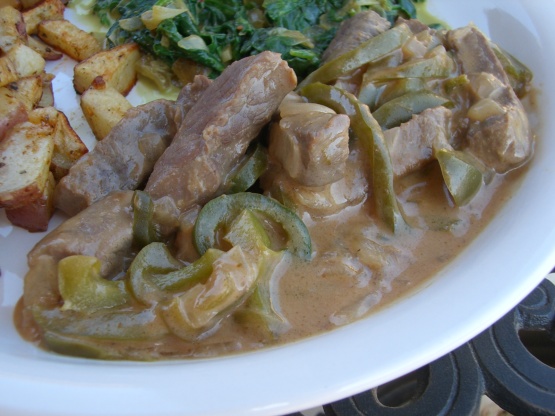 DH and I both loved this recipe. It was, indeed, quick and easy to throw together. I did cut down a little on the soy sauce, but only because I didn't have any of the low sodium soy and I am trying to watch that right now. I also served this over pasta because we had rice just the day before and I didn't want to serve rice 2 days in a row. It was really good over the noodles. I probably will continue to serve it over pasta instead of rice. That is just a personal preference. Thanks for the great recipe.
Heat oil in large skillet.
Add beef strips, stirring until browned.
Add mushroom soup and 1 can of water.
Add catsup and soy sauce.
Add green peppers and onion.
Simmer for 45 minutes until meat is tender.
Serve over rice.