Junebug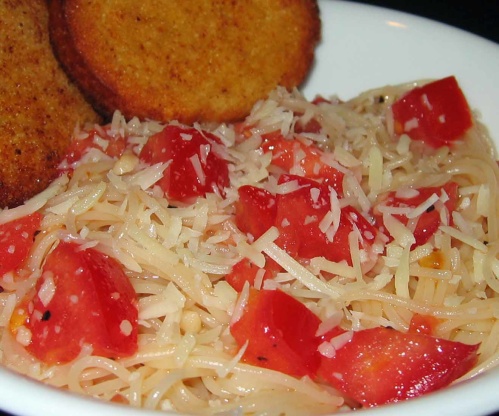 yes...I'm a garlic fan... this is pasta, oil and garlic, very simple, very tasty... try it :)

I doubled this and used regular ole spaghetti. It was wonderful! I used 2 T minced garlic from a jar, and added 1 t red pepper flakes. So easy to make--So good to eat! Thanks Samuel!
Cook your pasta in the usual way.
The amount depends on how hungry you are.
In a small heavy pan (or very carefully in a light one) heat the oil with the garlic the black pepper and the salt.
"fry"the garlic until it has gone very slightly golden.
Turn off the heat and let it stand until the pasta is cooked.
Mix the pasta with the oil and garlic and enjoy.