Quick Orange-Cumin Chicken
racrgal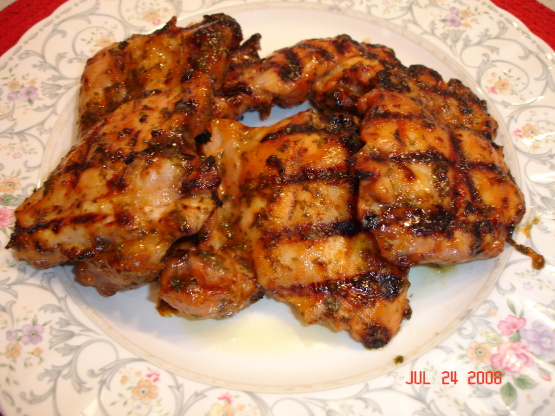 Another quick glaze for chicken - sweet and spicy.

Top Review by Poofy
This is a true winner. I chose to use chicken breast and omitted the parsley only because I had none on hand. DON'T let the nutritional information steer you away from this dish. If you use chicken breast, this has got to be one of the healthiest recipes on 'zaar. This meal will be replacing one of our higher fat/unhealthy meals and will be cooked twice a month from now on. Thank you so much for the recipe!
Sti together garlic, parsley, concentrate, oil, honey, tomato paste, cumin, salt, and pepper; blend well.
Pour glaze into large bag, add chicken, and toss well.
Broil or grill chicken 7-10 minutes per side, brushing frequently with the marinade.