Redsie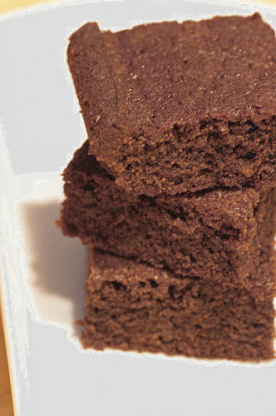 It's really simple to make and it turns out really good every time I've made it! (usually baking is not my forte :)

These were great! I was craving brownies and wanted something simple that I could make with what I had in my pantry! Next time I think I'll try adding chocolate bits...YUM! Thanks for posting this!
Preheat oven to 325°F In a bowl, using a blender, combine butter, oil, eggs, cocoa powder, coffee and sugar.
Stir in flour until completely blended.
Pour the batter into a greased 9 inch pan.
Bake for 30-35 minutes (do not over bake!).