Quick Oat Bran and Banana Muffins
GaylaJ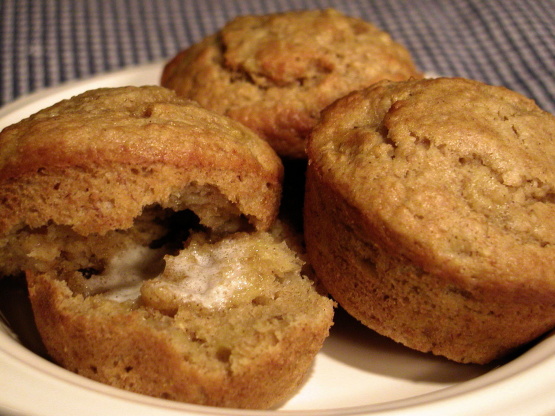 A delicious way to add healthy oat bran to your diet. I like the chopped bananas in these, rather than the usual mashed, as I like running across the small bits of banana. This is a recipe from Bon Appetit that I have changed somewhat to suit my taste.

I love this recipe! These muffins are much more moist than some other bran muffin recipes I have tried. The only changes I made were substituting 1/4 cup applesauce for the oil and half of the flour with whole-wheat flour. They freeze wonderfully, so I will keep a constant supply of these in my freezer . . . I'll just pull one out for each day! Thanks for sharing, GaylaJ.
Preheat oven to 400F; grease 12 (1/3 cup) muffin cups or use muffin liners.
Combine first 6 ingredients in a large bowl.
Put milk, oil, egg and vanilla in medium bowl and whisk to blend.
Add milk mixture to dry ingredients, stirring just until combined; mix in banana, being careful not to overmix.
Divide batter evenly among muffin cups.
Bake about 20 minutes, or until toothpick inserted into centers of muffins comes out clean.
Transfer to rack to cool.