Prep 1 hr 5 mins
Cook 0 mins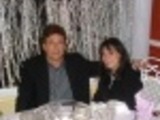 Herring seems to be most popular in Scandinavian countries. This recipe can be served with toothpicks as an appetizer, or maybe as a go-along with your green salad.
Directions
In a medium-size bowl, combine 4 T. of the reserved herring liquid, the sour cream, onion, dill, and pepper; mix until smooth. Add the herring and toss to coat evenly. Cover and chill for about an hour to blend the flavors.
Most Helpful
Yummy. My dad used to buy herring in a sour cream dill sauce. He and I were the only people in our family who like them, so it was always a special treat. I really enjoyed making them from scratch. The results were tasty. Thank you! Made for the Soup-A-Stars during ZWT9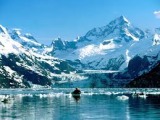 Made for the Goddesses of ZWT-9, this was such a treat & a classic recreation of what I loved growing up. Except for the addition of a sprinkle of sml capers, it was made as written & enjoyed to the max. Thx for sharing your recipe w/us.

My sister, at one time, had me taste pickled herring in sour cream. It was good and I liked it, but it tasted nothing like this! This will definitely go in my keeper cookbook. Thnx for sharing your recipe, Jackie. Made for the Voracious Vagabonds of ZWT 6.