Quick No-Bake Pretzel Bars
CoffeeB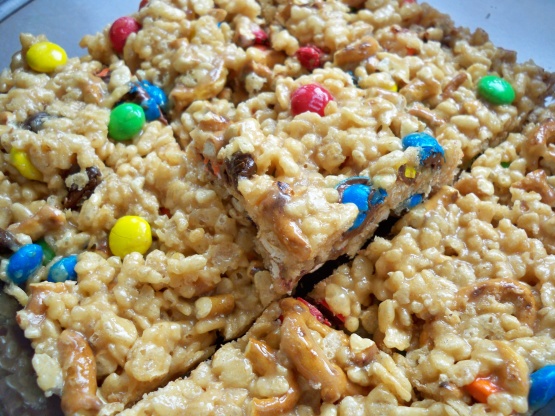 This is a quick and easy recipe for a little different version of no-bake cereal bars, using the microwave.

In a large microwave-safe bowl, combine the sugar and corn syrup.
Microwave on high for 3 minutes or until sugar is dissolved.
Stir in peanut butter until blended.
Add the cereal, pretzels and M&Ms; stir until coated.
Press into a greased 15x10 inch pan.
Cut into bars.