Quick Mushroom Risotto (Pillsbury Bake-Off Winner)
Annacia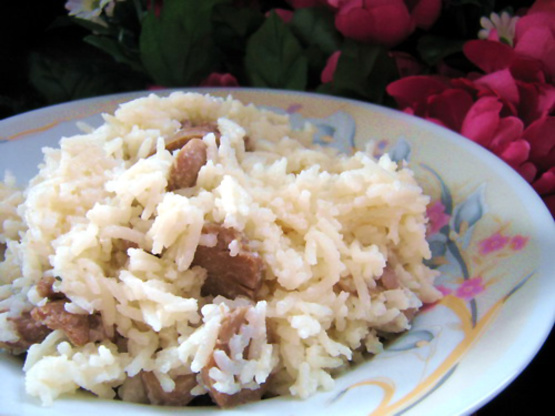 Credit for this simple recipe goes to Tina Repak of Pennsylvania who entered it in the 1998 Pillsbury Bake-Off. The use of instant rice shortens your time in the kitchen to complete this creamy side dish.

This recipe turned out to be delicious! I used fresh mushrooms, added a bit of salt at the end, and more parmesan cheese. The family, especially my boyfriend, loved it. The consistency was very close to risotto, so I was impressed with how easy it was!
Melt butter in large skillet over medium-high heat. Add onion and mushrooms; cook and stir 3 minutes.
Add rice, garlic powder and pepper; cook 2 minutes.
Stir in 1 can of the broth; cook 4 minutes, stirring constantly.
Gradually stir in remaining can of broth; cook 7 minutes or until liquid is almost absorbed, stirring frequently.
Stir in whipping cream.
Remove from heat.
Stir in 1/3 cup cheese.
Spoon into serving dish; sprinkle with 1 tablespoon cheese.