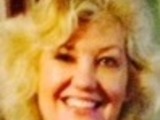 On a cold, bleak day, this is ideal as a pre-dinner drink. This quantity makes 2 generous serves, or 4 small serves. Freshly squeezed orange juice, of course, is ideal - but you can get away with bottled orange juice.
Directions
Combine all ingredients in a heatproof jug (or in a saucepan).
You can alter the proportion of orange juice to red wine according to taste.
Microwave on HIGH for 1 1/2 - 2 minutes (or heat in a saucepan on the stove) until hot but NOT BOILING.
Stir.
Pour into wine glasses and serve.
Reviews
Most Helpful
Delicious! I doubled the recipe since others had said it doesn't make much. EXCEPT, I quadrupled the wine and tripled the orange juice. And I didn't have brandy so I used spiced rum as others said to do. Used a mediocre red wine and it was great! I'll stock up on the cheap stuff to make this all winter.
I made a batch of this to try out before the holidays. Wow - was it ever good. I used spiced rum instead of Brandy but it was very tasty and I loved the fact there is no sugar in this recipe. Thanks for this keeper !
Really nice, we don't always stick exactly to the recipe. We have sometimes added lime juice, slices of fresh lime, usually put in some orange zest. Can also add a pinch of all spice or a pinch of ground cloves. Can substitute brown sugar for honey with some vanilla essence. We have also sometimes added wattleseeds. Also, it was fine without the brandy if you don't have any.