Prep 20 mins
Cook 25 mins

I cook this every winter. I've made it as an small entree when I have dinner parties or a main meal for the family. I often get comments about how yummy it is and how filling it is. I leave out the prosciutto as I only eat poultry and seafood. This recipe comes from a book called 'Quick Meals' - The good taste collection, Volume 3 by Anneka Manning
2 tablespoons olive oil
1 large brown onion, chopped
150 g prosciutto, thin slices, chopped
2 potatoes, desiree, peeled, cut into 1 . 5 cm pieces
2 carrots, peeled, chopped
2 zucchini, chopped
2 celery ribs, sliced (celery sticks)
1 (400 g) diced tomatoes, can
6 cups vegetable stock
55 g macaroni, dried
1 (425 g) borlotti beans, canned, rinsed, drained
1⁄3 cup flat leaf parsley, fresh, chopped
salt & fresh ground pepper, to taste
25 g parmesan cheese, finely shredded
crusty bread, to serve
Directions
Heat the oil in a large saucepan over medium-high heat. Add the onion and prociutto, and cook, stirring occasionally for 5 minutes or until the onion softens and is light golden. Add the potatoes, carrots, zucchini and celery, and cook stirring for 1 minute.
Stir in the tomatoes and stock, increase heat to high and bring to the boil. Reduce heat to medium-low and simmer, uncovered, for 5 minutes. Stir in the pasta and simmer, uncovered, for a further 10 minutes or until the pasta is al dente.
Stir in the beans, parsley, salt and pepper. Cook, uncovered, for 1-2 minutes or until the beans are heated through. Taste and adjust the seasoning if necessary. Ladle the soup into serving bowls, sprinkle with the parmesan and serve with the crusty bread.
VARIATION:.
Kidney beans and vegetable soup: Replace the prosciutto with 3 bacon rashers. Add 45 grams finely shredded cabbage to the mixture with the tomatoes and stock. Replace the borlotti beans with 1 x 425 grams can red kidney beans. Omit the parmesan and top each bowl of soup with 1 teaspoon prepared pesto.
Reviews
Most Helpful
Fabulous!! My daughter said this was better than the Olive Garden version. High praise. In converting from grams, I ended up using a 14-16 oz can of diced tomatoes, 2 cups of pasta. I used ditalini pasta, which we loved. I also added another 2 cups of veggie broth because I had a lot of veggies and pasta. I used kidney beans instead of the borlotti beans. This is a wonderful, healthy soup and I will make it a lot. Thank you!!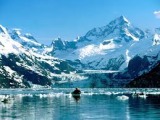 I made some changes to some of the quantities and used 100 grams prosciutto, 2 charisma potatoes, 4 small carrots, 1 very large zucchini, 7 cups of vegetable stock, 100 grams pasta and 1 can butter beans, omitted the parsley (our heat wave has killed of our parsley patch) and used finely grated cheddar and served with crusty bread for a delicious meal with some of us having seconds and all 5 agreed it was a very delicious and filling soup, thank you Chef flower, made for Name that Ingredient tag game.

I made this to serve when my vegetarian son & DIL were over! Substituted pinto beans for the borlotti, & instead of prosciutto, just before serving I added about 1/3 cup of chopped & shredded chicken breast (previously baked) to 2 bowls & left the other 2 as vegetarian ~ GREAT TASTING SOUP full of all kinds of flavor, & we all enjoyed it very much! [Tagged, made & reviewed for one of my swapmates in the Aus/NZ Recipe Swap #34]