Quick Microwave Golden Syrup Pudding
saxon52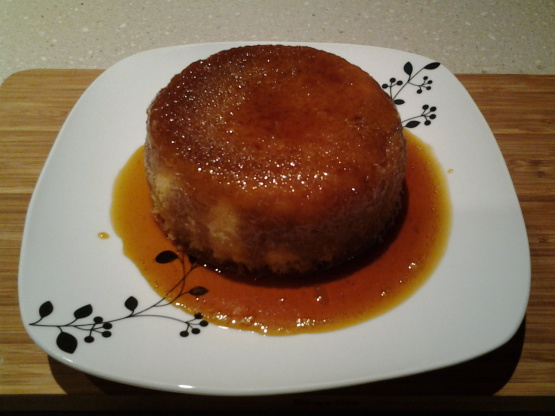 I saw this recipe on a television cooking show, and it seemed to easy to work. It does work and is delicious.

Unfortunately had to make this on short notice, so didn't have time to check against other recipes. The pudding was flat and tough. Barely rose at all. I was a little concerned at the time that there was no liquid other than the eggs. Having now looked at other recipes they all call for milk, so not sure if this was left off accidentally
Grease a microwave pudding dish
Place golden syrup into bottom of the pudding dish.
In a separate bowl, cream the butter and sugar well.
Beat in the eggs one at a time.
Add flour slowly.
Add vanilla.
Pour batter on top of the golden syrup.
Cover with plastic wrap.
Microwave for 7 1/2 minutes on medium .