Quick Lemonade for One - Guilt Free!
Nif_H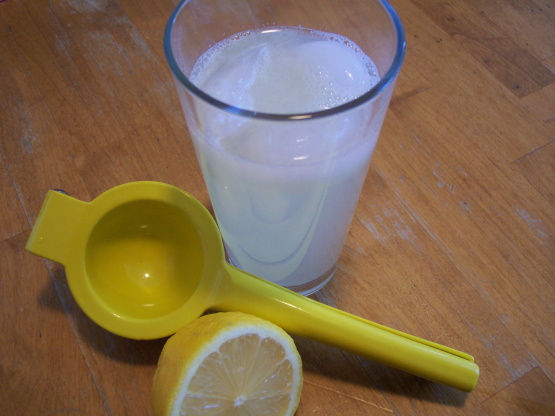 With all the lemons on our tree, I've been craving lemonade, but knew I couldn't have any on my diet. I bought some Sucralose sugar substitute and was pleased with how well it worked for lemonade.
Squeeze the lemon through a sieve into a glass. Add water and stir in sugar substitute.
Taste and add additional sweetener or lemon juice if desired.
Add ice and enjoy!