Quick Honey Mustard Pork Stir-Fry
Bergy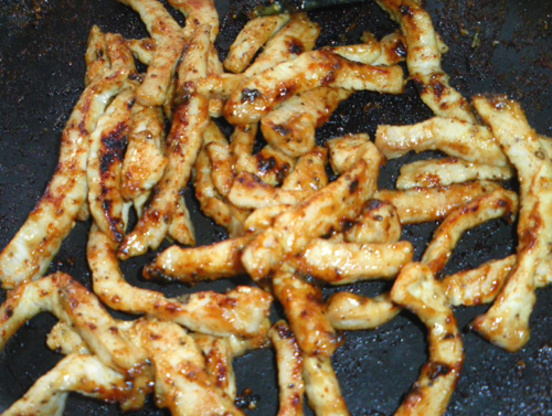 A really easy pork stir fry that goes well with either rice & stir fried veggies or with potatoes & salad. *Note: I sometimes add 1 tsp minced garlic and/or 1 tsp minced ginger to the marinade to kick it up a notch!!

Top Review by Bergy
So easy to make and tasty. I would add some chili flakes next time to give it an extra flavor boost. It was moist and tender. I cut way back on the honey, used a pork stir fry cut and just used a light spray of canola on the pan. Seerved with Mexi corn. Very nice supper thank-you
Slice pork thinly.
Mix together the honey & mustard.
Marinate the pork in honey mustard mixture for at least 15-20 minutes.
Heat oil in nonstick wok or pan.
Add meat & stirfry with high heat until cooked, stirring & tossing all the time (5-10 minutes).
Serve with stir fried veggies & rice or potatoes & salad.