Quick Homemade Tomato Soup
Ms B.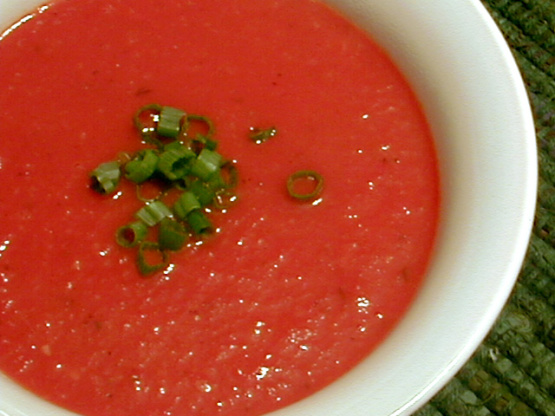 This recipe came from Canadian Living magazine, adapted for our household...makes a great "fancy" lunch on a weekend even though it's so quick!

Eat your heart out Campbell's. Man this was a good thick and tasty soup. I just followed the recipe and enjoyed!! Thank you Sarah
in saucepan, heat oil over medium heat.
Cook onions and garlic until softened.
Add tomatoes, stock, tomato paste and pepper.
Bring to a boil.
Reduce heat and simmer for 15 minutes or until slightly thickened.
Using immersion blender or food processor, puree (optional).