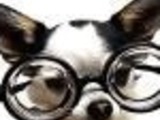 So simple and easy and, yes, quick, you won't believe how good it is! By way of the Los Angeles Times.
Directions
Heat the oil in a large nonstick saute pan over medium-high heat.
Lightly season the fish with salt and add the fillets to the pan and sear until they have good color, about 4 minutes.
Turn over the fillets, reduce the heat to low and cook 1 minute.
Remove the fish to a plate and keep warm.
Add the garlic and shallots to the pan and cook, stirring, for 1 minute.
Add the tomatoes, olives, capers, pepper flakes, vinegar and one-half teaspoon salt and saute 1 minute.
Increase the heat to medium and simmer for about 2 to 3 minutes, until the vegetables are cooked through and the sauce is bubbly. Add the fish back into the sauce during the final minute of cooking.
Transfer the fillets to a platter, spoon the sauce over and sprinkle with freshly ground pepper and the torn basil and serve immediately.
Most Helpful
Great fish. We loved the olives in it. I added more garlic and balsamic vinegar and used fresh tomatoes.

TO DIE FOR!!! Absolute best halibut dish we've tried and we've tried A LOT! Loved the medley of flavors. Was very skeptical about using canned tomatoes, but with the kalamata's and capers, this was a HUGE hit! I increased the garlic to about 5 cloves and increased the crushed red pepper flakes. Forgot all about the basil and had a heck of a dinner! This is our new favorite halibut recipe and will be made regularly! Thank you for posting!

You know that song.... "These Are a Few of My Favorite Things" from The Sound of Music???? (OK, embarassing that I even know that song!) I swear, THIS is the meal that swarms through my head as I eat each bite. It is so, so good. Fresh, lively, flavorful and INSANELY delicious over linguine. Holy cow, soooooooooooo perfect. Make this and love it!!!!