PaulaG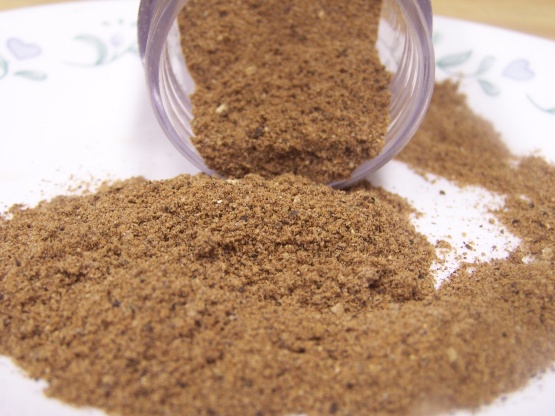 A quick and easy method for making the classic spice mix. I have often used this when I was in a hurry, and didn't have time to grind my spices.

Just what I needed when I realised that I didn't have any in the house and was in the middle of preparing a recipe! The warm spices are perfect because the vegetable puffs (http://www.recipezaar.com/Vegetable-Puffs-8743) are for kids. Thank you very much for posting - you saved me a heap of time because I avoided a trip to the supermarket!
Place ingredients in a small dry skillet.
Heat over low heat, stirring, just until aromatic, but do not burn.
Cool, and store in an airtight container until needed, no more than 3 months.