gailanng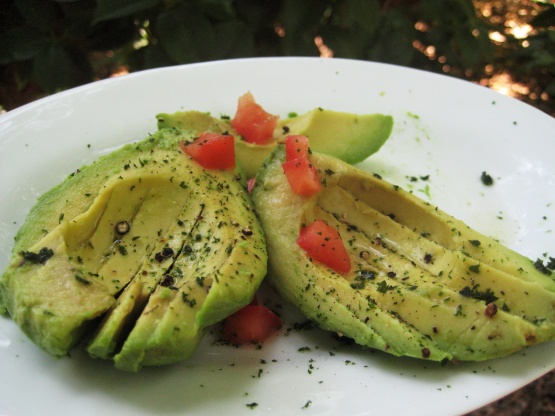 We love avocado and quacamole and this is a quick and easy way to have it..... Robin Miller had this on her show and it is wonderful..... We fixed this as a quacamole and smashed the avocados them mixed in the lime juice and cilantro.... You could prepare it either way....
Cut avocados in half and remove pit.
Peel flesh away and slice avocado into wedges.
Arrange slices on a serving plate.
Squeeze lime juice over avocado slices and then top with torn cilantro leaves.